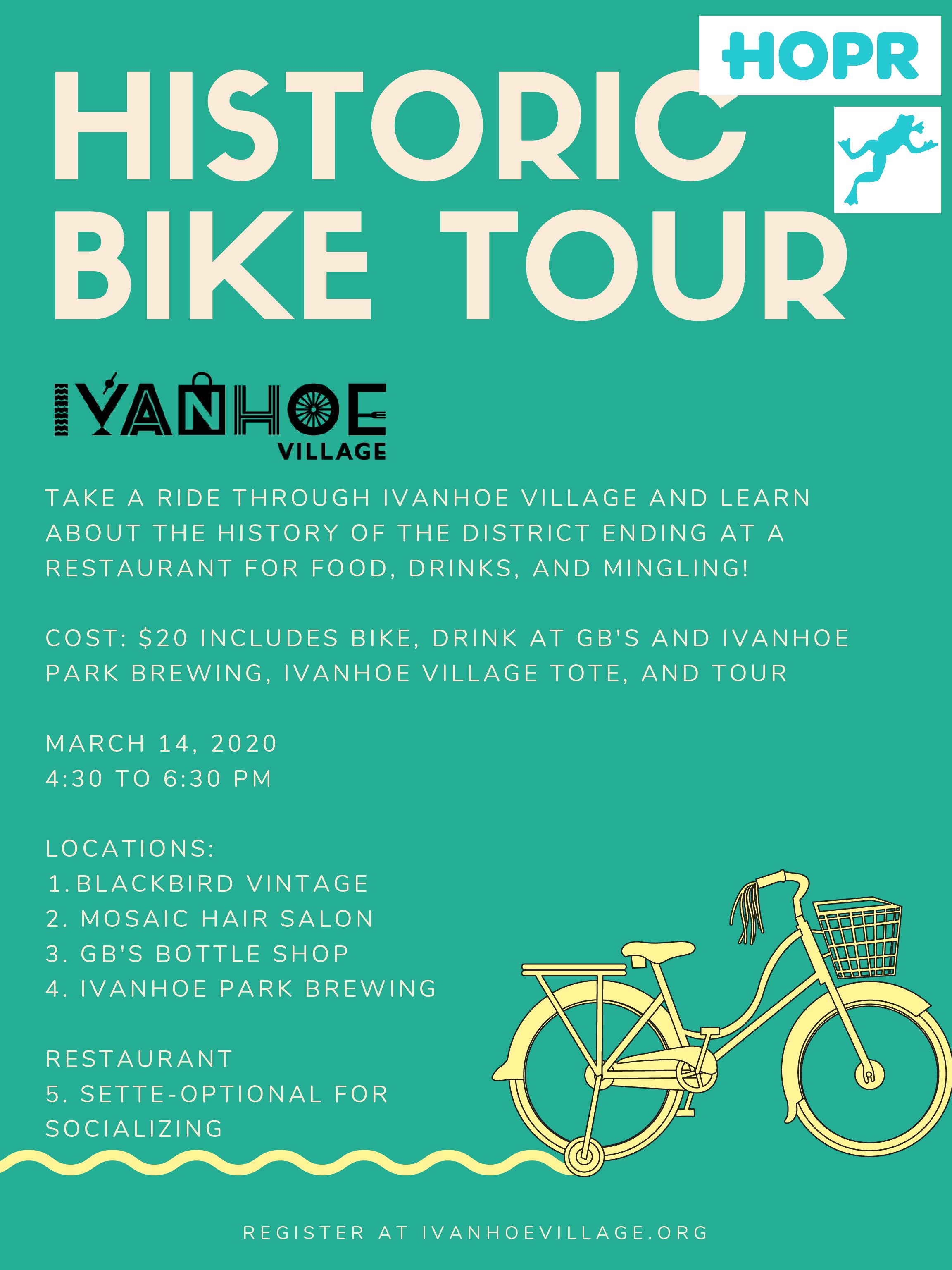 As a result of a request from the Commissioner for a bike tour through Ivanhoe Village, this has now turned into a quarterly event. Therefore, our executive director takes a limited group through a personalized tour of Ivanhoe Village.  With stops at art boxes, Lake Ivanhoe, and a varied number of businesses in the district, experience the rich history of Ivanhoe Village.
Most noteworthy, bikes are graciously provided by HOPR. Our district is embracing the micro-mobility movement.
A drink at GB's, Ivanhoe Park Brewing, and an Ivanhoe Village tote bag are included.
Stops
1. BlackBird Vintage
2. Mosaic Hair Salon
3. GB's Bottle Shop
4. Ivanhoe Park Brewing
Finally, a stop is held at a Sette with an invitation to stay for a bite and network after the ride.