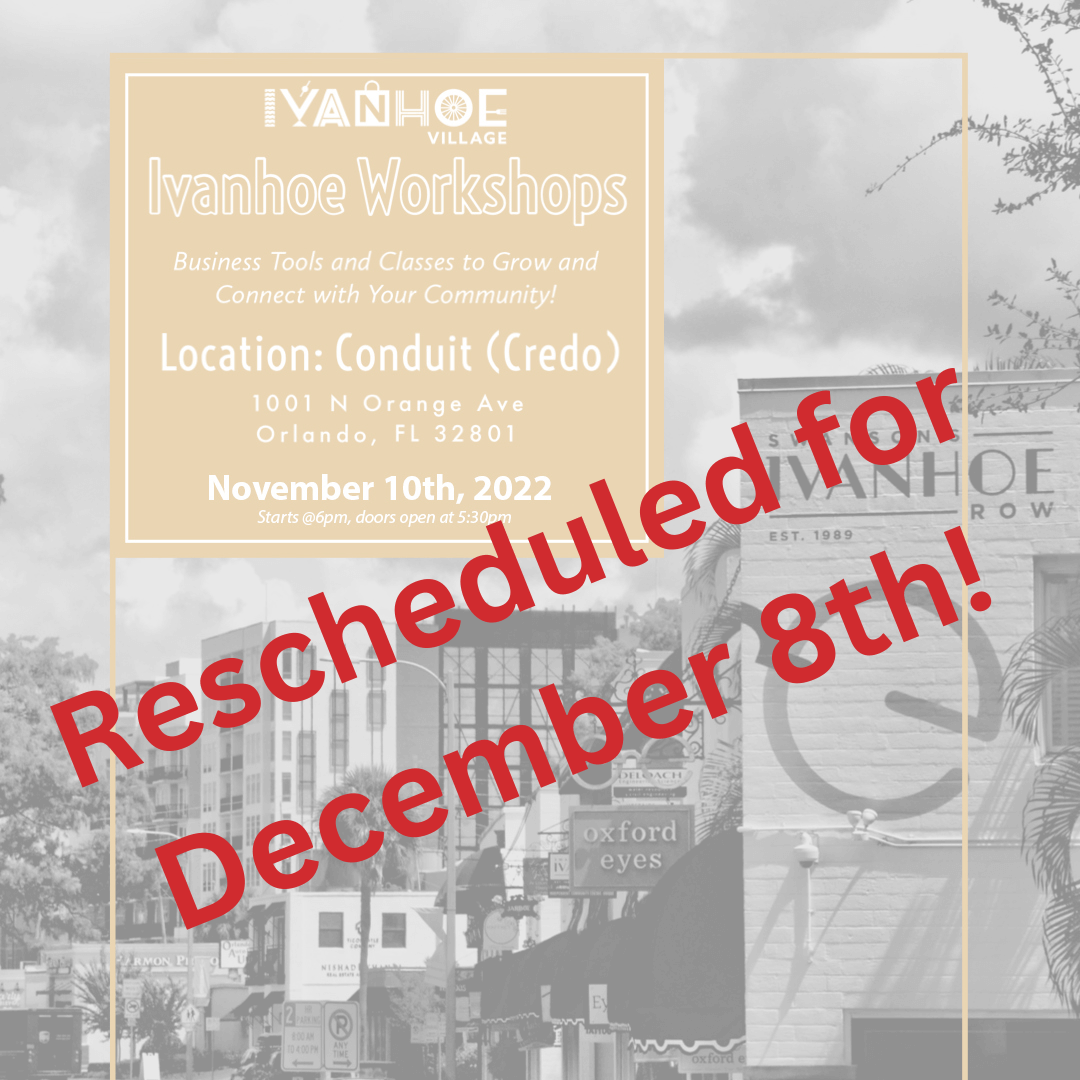 The Ivanhoe Village Economic Vitality Committee is hosting its second in a series of Ivanhoe Workshops on November 10th, and you are invited!
This workshop, presented by City of Orlando staff, will cover permitting processes necessary to open and operate a small business.
Have you ever wondered about the permits required to open your own business? Thought about changing the use of your building? Adding a sign, mural, or altering the facade of your building? These topics and more will be discussed.
Doors open at 5:30PM for refreshments and networking. Workshop starts at 6PM. While this workshop is complementary for our businesses, we kindly ask you RSVP, as space is limited.