Self Care Month – Day 18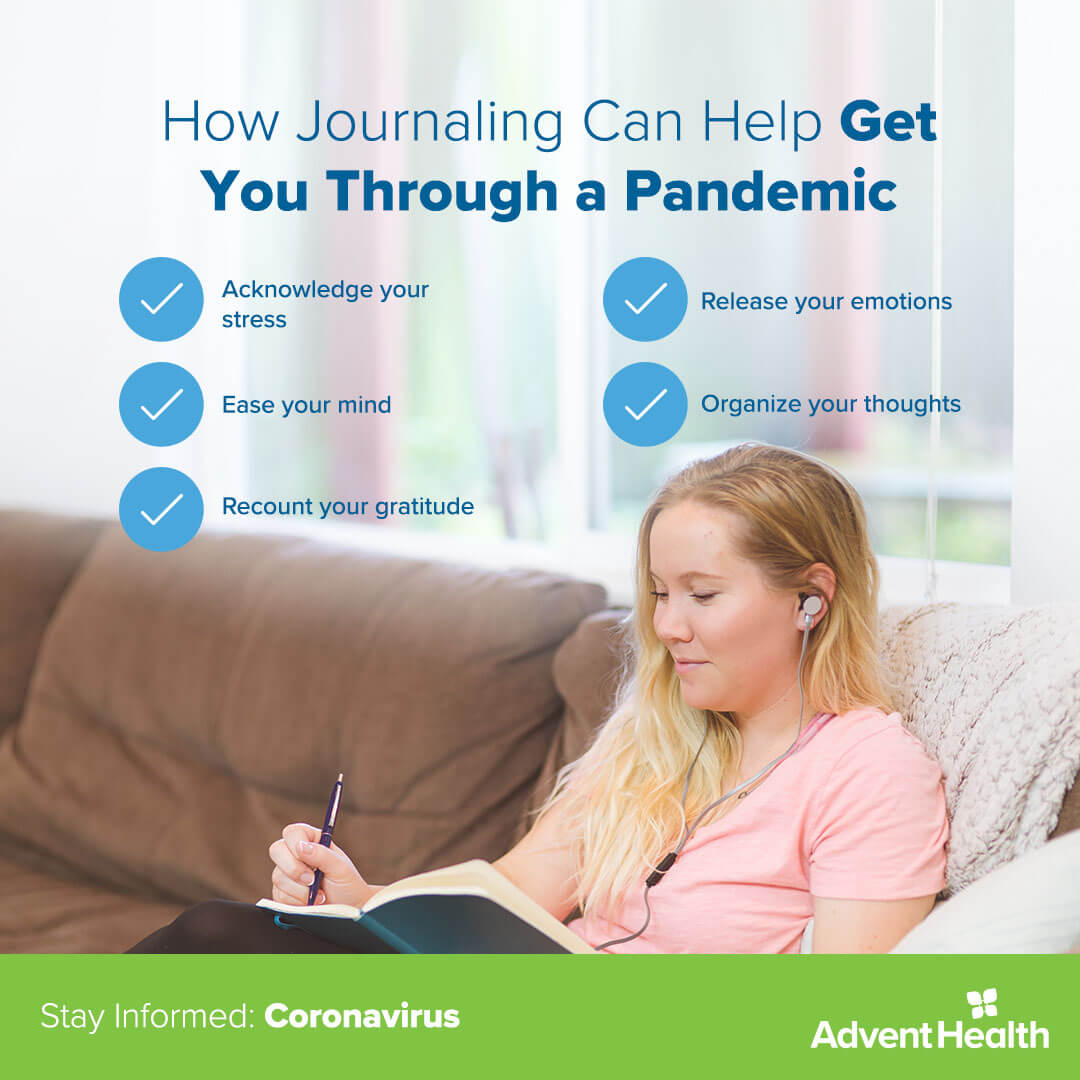 Consider taking up journaling to help bring you a sense of control, calmness and, hopefully, a deeper understanding of your emotions. Regularly writing down what's on your mind, no matter what it is, can help you release your emotions, make senses of your surroundings and improve your overall well-being.
Let us know why you journal or why you want to start by sharing a photo to your social media and tagging @AdventHealth and by using the hashtag #ivanhoeselfcare for a chance to win a self-care basket!
To learn how journaling can help you through a pandemic, visit http://bit.ly/3soTpSb