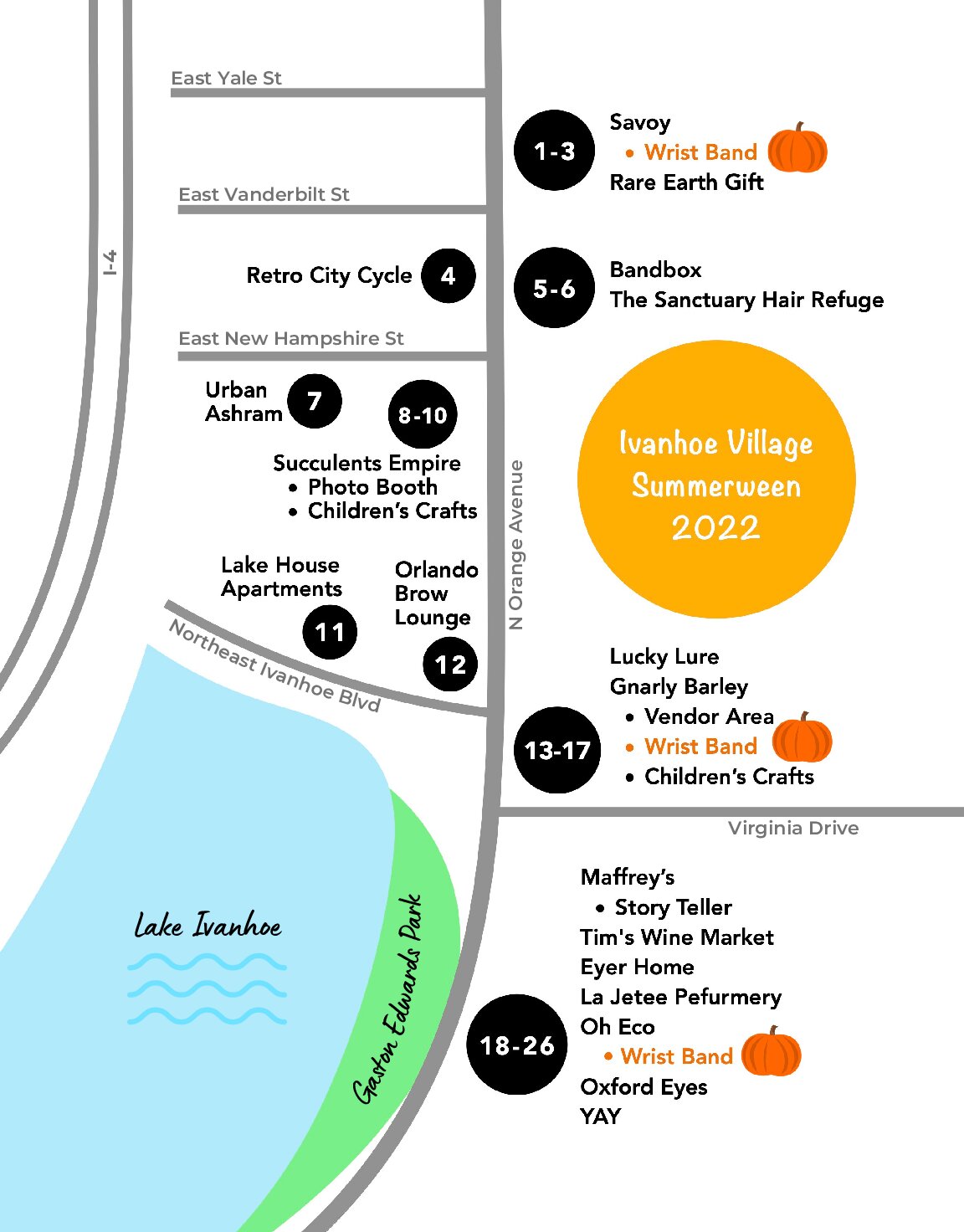 Ivanhoe Village presents our second annual Summerween event!
Orlando loves dressing up so much we thought we would add another opportunity to our calendar. This event is Halloween lite and will feature children's activities, trick or treating for adults and children, and specials and discounts throughout the district for a $5 wristband available for purchase.
This event is focused on our Orange Avenue corridor from Yale St to Alden Rd.