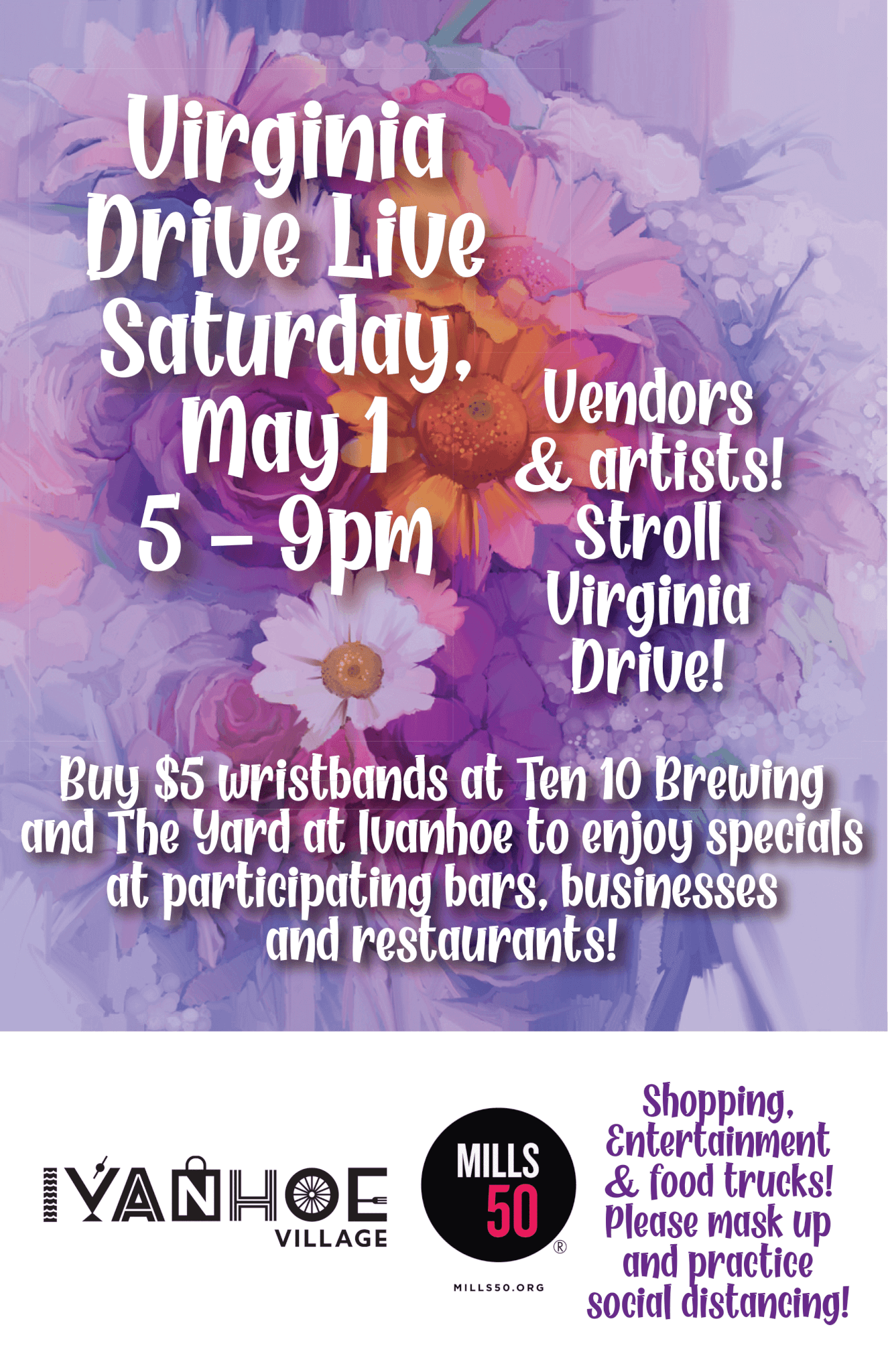 Virginia Drive Live! is a long standing event in Ivanhoe Village. Ivanhoe Village teams up with Mills50 District (our sister district). During Virginia Drive Live!, vendors are along Virginia Drive. Vendors are primary artists. vendors. Food trucks available along the road. Each district sells $5 wristbands at Ten10 Brewing and at The Yard at Ivanhoe. Wristbands will allow access to specials at select locations throughout the event.
We require patrons to wear masks per Orange County Government mask mandate. Ivanhoe Village will provide disposable masks. There are available at the wristband locations. Above all, we want to make sure this event is safe and relaxed. During the event, we will be working with the businesses to help spread out patrons to at least 6 feet apart. Added markers on where to stand, for example, will be marked with sidewalk chalk.
There will be information available if you are interested in getting to know Ivanhoe Village or Mills50. Becoming an active resident is easy, just ask at the wristband table. As a result of four committees focusing on growth and community, there is something for everyone! Promotion works on events like this and engaging the district. Economic Vitality works to create a sense of space and fill empty locations in the district. Design works to beautify the area and add art and culture. Organization works to keep our businesses up to date, and to provide oversight for Ivanhoe Village. Each Orlando Main Street has these four committees and are always looking for more volunteers. We look forward to seeing you!